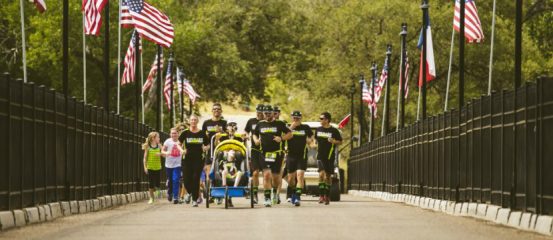 One Event. One Million Dollars. Countless Changed Lives.
The Tri To Make a Difference sprint triathlon was established with one primary goal: to raise money for Children's Miracle Network of Amarillo and change the lives of sick children in our community. Why CMN? Find out more here.
In celebration of the 11th Anniversary of Tri To Make A Difference, we hope to surpass our collective fundraising goal of One Million Dollars! In order to accomplish that goal, we need your help. To date, the race has raised over $950,000 for Children's Miracle Network. That is nothing short of amazing. However, we are too close to the finish line to stop now!
What can you do?
Simply make a direct donation to

Children's

Miracle Network

.

Join our

Corporate Sponsors 

for the Tri To Make A Difference.
Where does the money go?
Directly to CMN. One hundred cents of every dollar we raise goes directly to changing the lives of sick children and their families in our community. We do not use ANY of your donated money to cover the cost of the race, apparel, equipment, stamps, our website, or even the incentive prizes.
In short: no overhead. The race itself (and all incurred expenses) is self-sustained through athlete registration fees and private underwriting. Not many events can claim that!
Together, we can make One Million Differences.