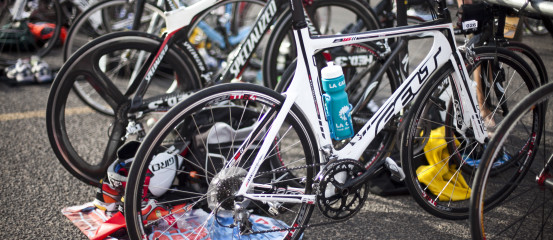 Tri to Make a Difference Race Weekend Events Summary
400 meter Swim / 10 Mile Bike / 5K Run

— Absolutely no race day registration/packet pick up
Friday, September 9, 2022
Location: The Derrick 814 S. Taylor Amarillo, TX 79101
4:00 p.m. Drive-thru Packet Pick-up (no early arrival please)
7:00 p.m. Packet Pick-up Closes
Race Date & Time
Saturday, September 10, 2022
Location: Lake Tanglewood
8:00 a.m. Gates open to racers (no early arrival please)
 8:30 a.m. Bike Inspection
 9:00 a.m. Gates open to spectators
[Spectators must park outside the gates and take a shuttle down to the transition site. Parking at the race is extremely limited and reserved for athletes only.]
9:45 a.m. Transition Area Closes
9:46 a.m. Mandatory Safety Meeting for all Participants
10:00 a.m. Men's Wave 1 start
10:05 a.m. Men's wave 2 start
10:10 a.m. Women's start
10:15 a.m. Teams' start
11:30 a.m. Post-Race Party
—Help us celebrate this special occasion! Hang around for a free cookout and live music for all participants and spectators. Bring a bag chair if you like. No outside pets are allowed into Lake Tanglewood.
 11:45 a.m. Awards Ceremony
 2:00 p.m. Gates Close
PLEASE ADVISE:
Absolutely no vehicular traffic will be permitted in or around the transition area inside Lake Tanglewood between 9:00 a.m. and 1:00 p.m. You must arrive and be parked by 9:15 a.m. or you will not be allowed to park inside Lake Tanglewood Villages. Once your car is in, you will not be able to depart the area until 12:00 noon. Exceptions only made for emergencies!!!!
Finally have a good, safe race. Let's race hard, but race friendly. Good sportsmanship is still the name of the game.