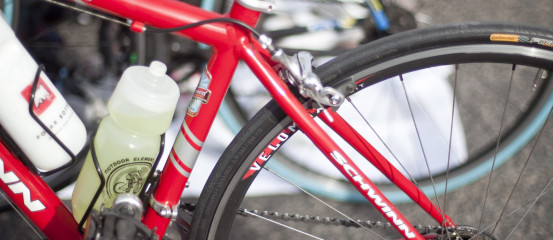 Online Registration is now OPEN. 
Registration will close at midnight Wednesday, September 7th. We will not accept registration after that date even if spots are available.
There will be NO RACE DAY REGISTRATION
Please note: If you want to compete but feel you are unable to safely complete the swim, [contact us] to discuss your options.

Registration Fees
$100 Early Registration (July 31 – September 1, 2020)
$125 Late Registration (September 2 – September 8, 2020)
$60 Early Registration (July 31 – September 1, 2020)
$75 Late Registration (September 2 – September 8, 2020)
There will be a mandatory pre-race meeting for all competitors at 9:45 a.m. on race day, just outside the transition area.
WARNING! This is a very strenuous athletic event. Competitors should be adequately trained and conditioned to safely compete this event. If you are sick or have not sufficiently trained for this event, you should consider withdrawing and not competing.
The race will begin at 10:00 a.m. with the waves to be determined on Wednesday prior to race day, based on the number of entrants. Wave assignments are submitted to our chip timing associates prior to the race, so they cannot be changed. You will be given your wave assignment at packet pickup. Multiple waves for the same category are assigned at random. Please do not ask to change wave assignments; we cannot do it.
INCLEMENT WEATHER POLICY
It is the intention of the TTMAD race director and family to put on a safe race, as safety can never be compromised.  If for any reason the lake, course or weather is deemed unsafe, participants will move inside the Tanglewood Community center to discuss various options which could include postponement to a later time on race day, postponement to a later date, or cancellation.  If for any reason the race director, USAT official, or safety coordinator determine that the water is unsafe for swimming, the race will changed to a 2 mile run, 10 mile bike, 2 mile run duathlon.  Reasons could include: unsafe water, lake wind advisory, lightning, rain, snow, piranha, or sharks.
REFUND POLICY
We are unable to grant refunds. We ask that you take great consideration of the event prior to signing up. Refunds will NOT be given if the race is delayed or rescheduled. In the event of CANCELLATION, athletes will only be refunded a portion of their entry fee which will consist of those dollars not spent by the race director and/or those dollars refunded to the race director by various vendors (i.e., the cost of shirts, goodie bags, drinks, food, chip timing, awards, medals, etc.) These expenses will be deducted from your entry fee prior to reimbursement. Participants will receive said refund within 90 days.  Athletes will have an option to donate the unused portion of their fee to the Children's Miracle Network of Amarillo.