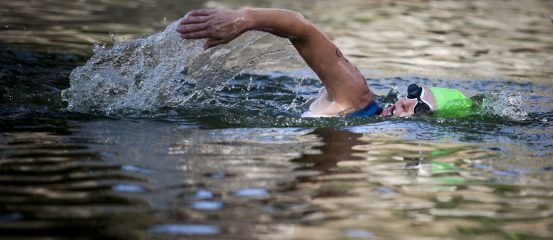 We want to thank all of you who continue to support the Tri to Make a Difference Triathlon, benefiting Children's Miracle Network of Amarillo. We are grateful to the community of Lake Tanglewood, the athletes, the donors, and the many volunteers for helping maintain the momentum of the race. Your involvement impacts so many children and their families, especially during this season of uncertainty. We are excited to celebrate the 15th year of this special event!
The safety of all athletes, spectators, and volunteers is our primary concern. We are continually assessing the COVID-19 climate and considering the safety recommendations warranted for both packet pick-up and race day. We do not take the health risks lightly and are making efforts to comply with health advisories in order to mitigate risk and to preserve our ability to continue with the events as scheduled September 12th. Although our organizational strategies may shift in the coming weeks, these are our established safety measures:
Registration entries will be limited to 125 athletes this year (50% capacity) to allow for increased space between athletes in the transition area and smaller swim waves.
Registration will close at midnight Wednesday, September 9th. Registration will not be accepted after that point even if spots remain.
Packet pick-up will commence in a drive-through capacity (directions included in the packet).
The Course Lecture will be delivered via online video link.
We will not provide body-marking race day; athletes are welcome to arrive with body marking (instructions included in the packet).
In accordance with recommendations from government and health authorities, we ask all race day attendees to come prepared with a face covering and commit to wear their face coverings in any circumstance where social distancing of 6 ft. is not possible. Athletes 

will not

be expected to wear face coverings during competition.
Community parking is limited and reserved for athletes only. Open-air vehicles provided by volunteers will be available for spectator transportation to and from the race site. We ask guests to wear a face covering when riding with shuttle volunteers.
Water stations and food/beverage lines will be arranged in such a manner as to reduce contact and proximity between attendees.
Hand sanitizing stations will be available and prominent.
During the after-party celebration, we ask attendees to sit with members of their immediate household while maintaining an appropriate distance from others.
Participating athletes may refer to the Athlete Welcome Packet for more details. We look forward to celebrating the spirit of this occasion, as a family-friendly charity event. We TRI for the kids! Thank you for supporting sick and injured children in our community and for supporting 15 years of Difference Making.
Barry Lynch, Race Director
Tri to Make a Difference, LLC